NASONEB SINUS THERAPY SYSTEM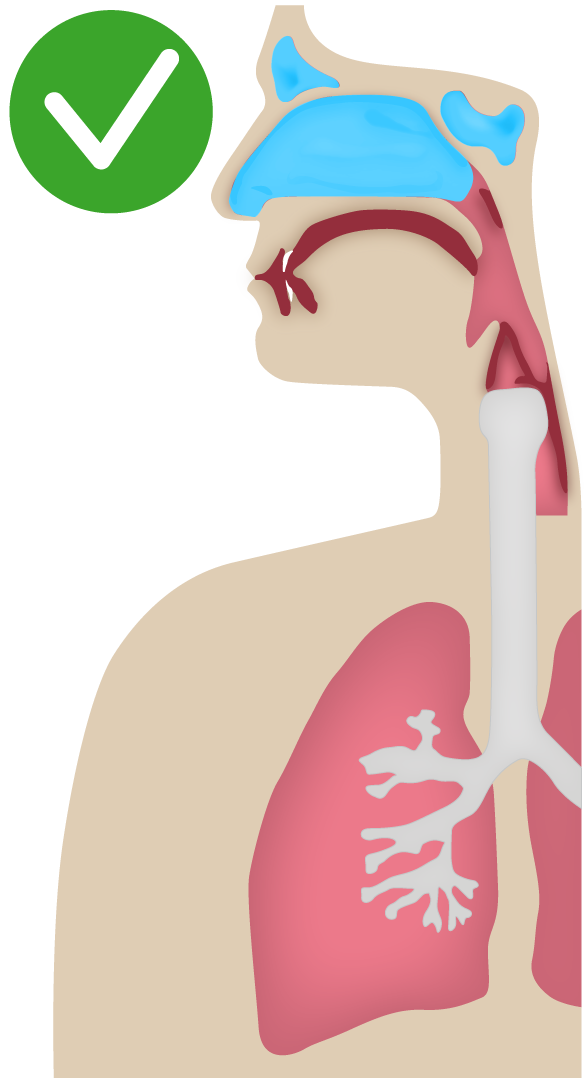 the delivery of the drug along the nasal and paranasal cavity is proved.
MACRO PARTICLES of 23.3 μm
PULMONARY
NEBULIZER / AEROSOL
The first nasal sprayers are pulmonary nebulizers adapted for the nose. They generate light micro-particles (3-5 microns) transported to the lungs by inhaled airflow. Suspensions and non-sterile drugs delivered to the lower airways can cause lung damage.
No more than 3% of the drug is deposited in the nasal cavity.
18-20% of drug deposition in the pulmonary system
MACRO PARTICLES of 3-5 μm
SPRAY BOTTLES / MDI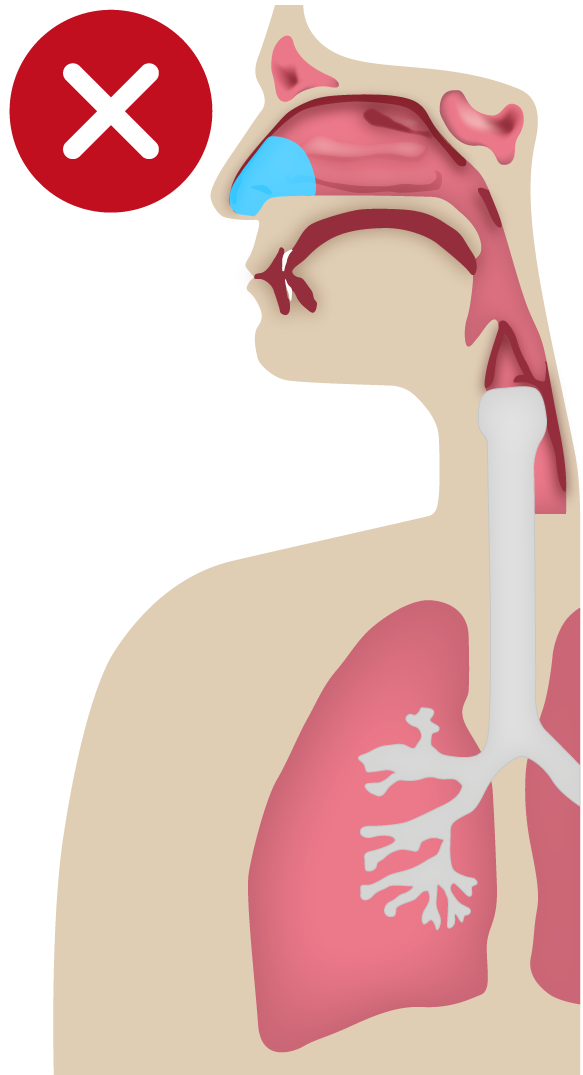 Drug delivery in the frontal section of the nasal cavity only.
The flow is not adequate. Deposition is limited to the frontal part of the nasal cavity.
MACRO PARTICLES of 37-157 μm
ELECTRIC SPRINKLERS / ATOMIZERS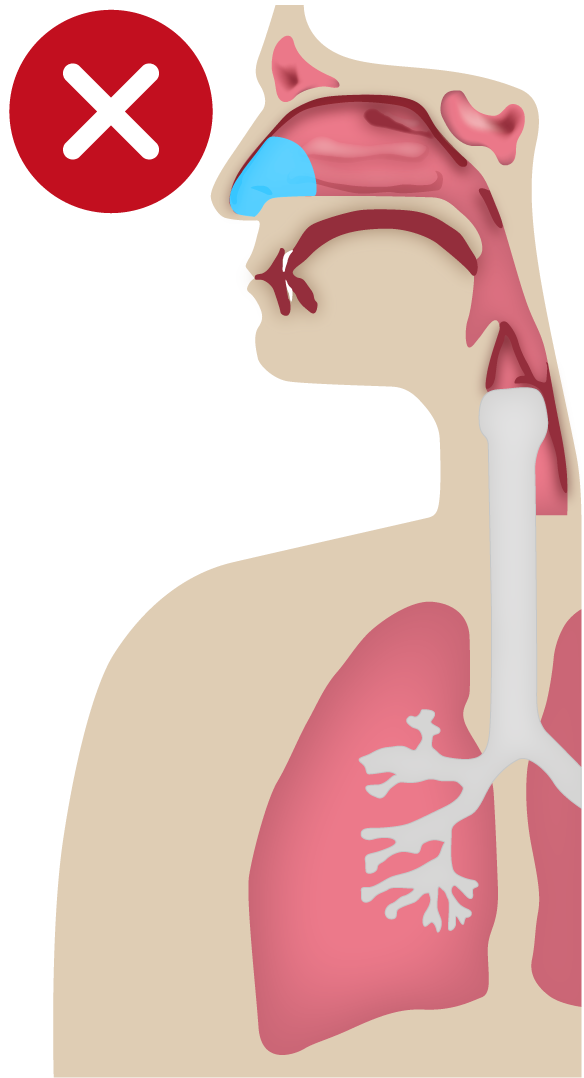 The atomized liquid penetrates into a nostril and exits from it to flow into a container and be disposed of.
LIQUID OR PARTICLES of 10-15 μm